An expansive, multi-part film project designed to accumulate over time, encompassing site-specific installations, a short film, and a feature-length film.
Set in an unsung corner of middle-America, The Latest Sun is Sinking Fast  chronicles the intersecting lives of a lone female wanderer, and two solitary rogue ministers.
Made additively over 8 years, with the actors aging in real time, this docu-fiction-performance film combines the real-life events of performers with the filmmaker's own religious family history.
Captured on S16mm film. Directed by Melika Bass.  Featuring Sarah Stambaugh, Bryan Saner, and Matthew Goulish.
Installation, Hyde Park Art Center, 2015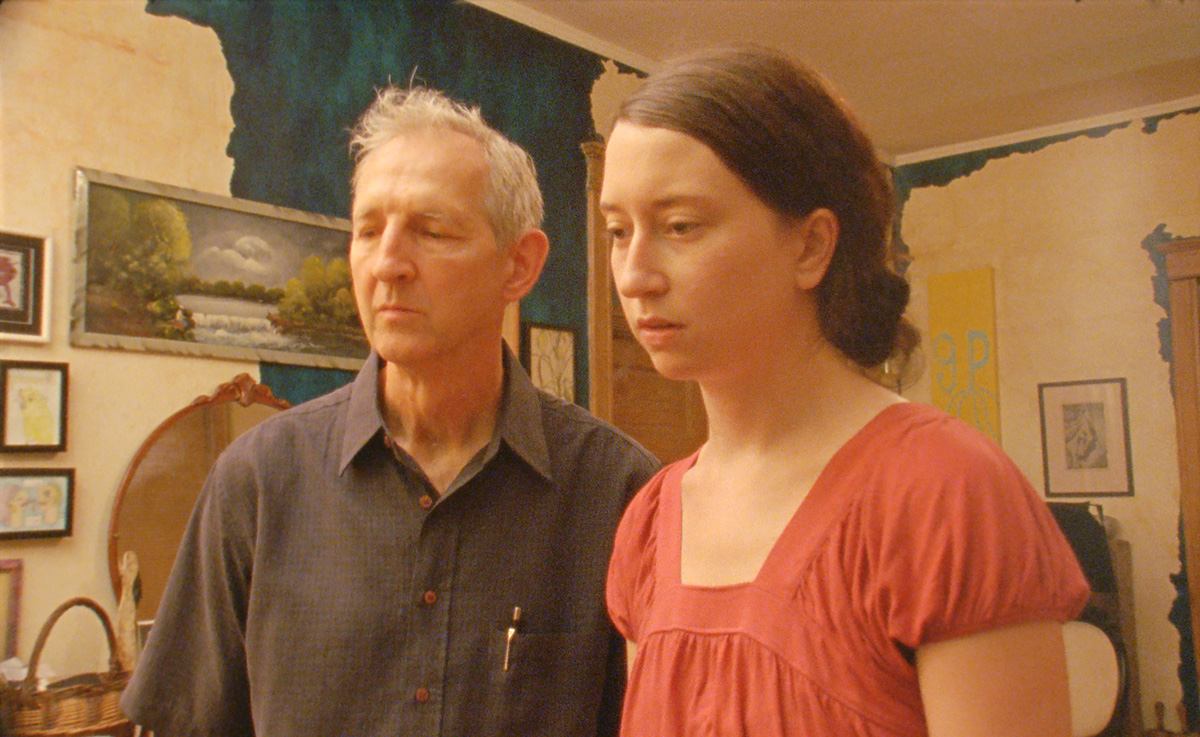 still from in-progress feature film, estimated 2023
Screening / Exhibitions
Short Film, 32 mins., 2017
April 6, 2017
Devotional Animals
Gene Siskel Film Center
Split screen video, 15 mins., 2015
May 9, 2015
Screening the Speculative
New Museum, New York
4-channel installation, 2015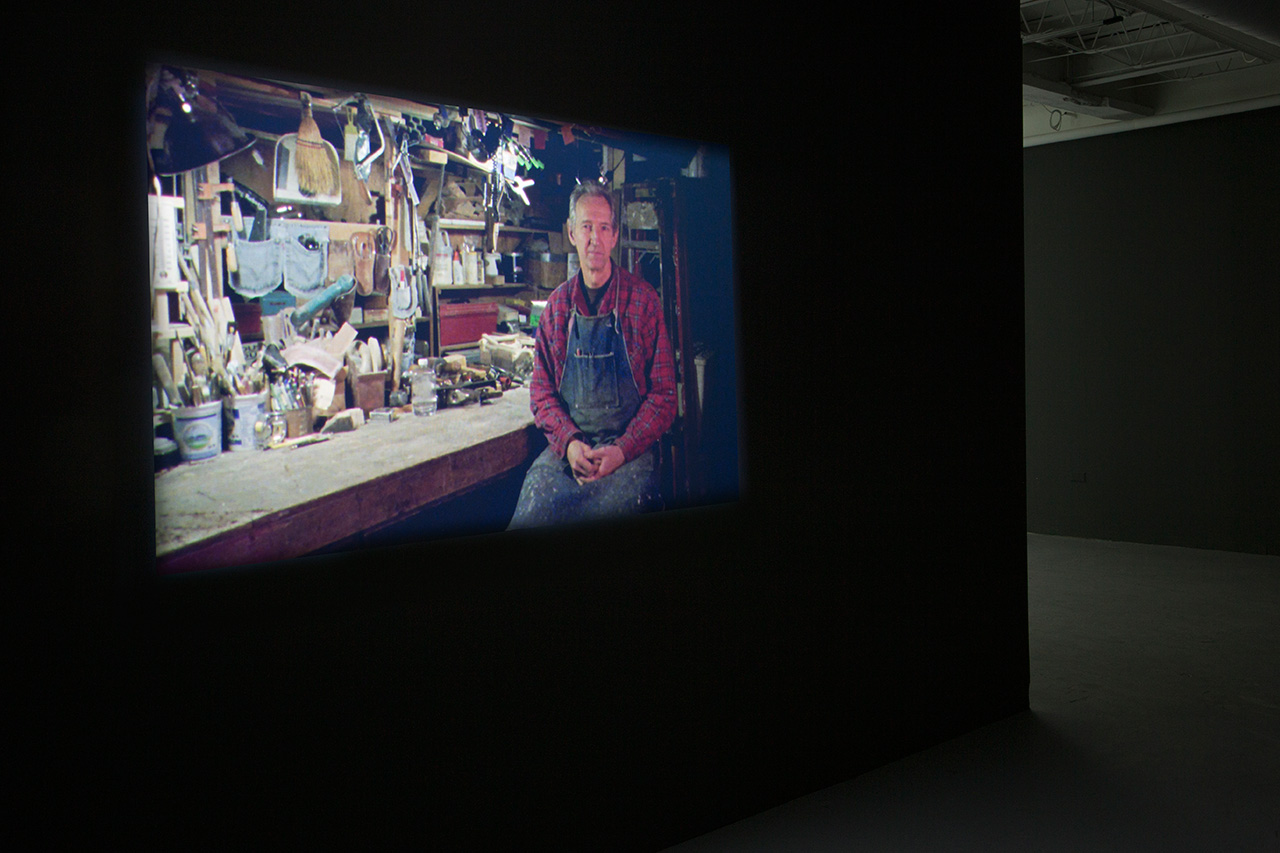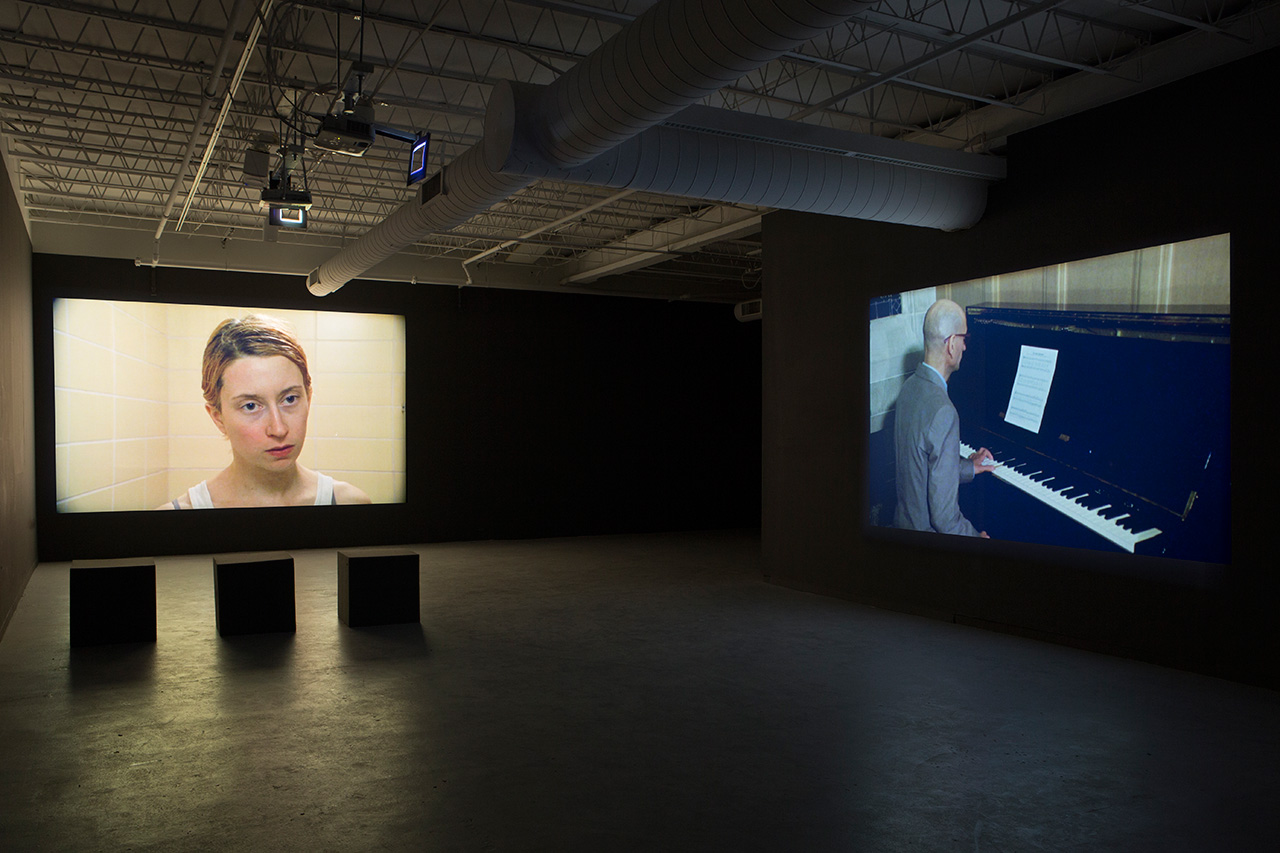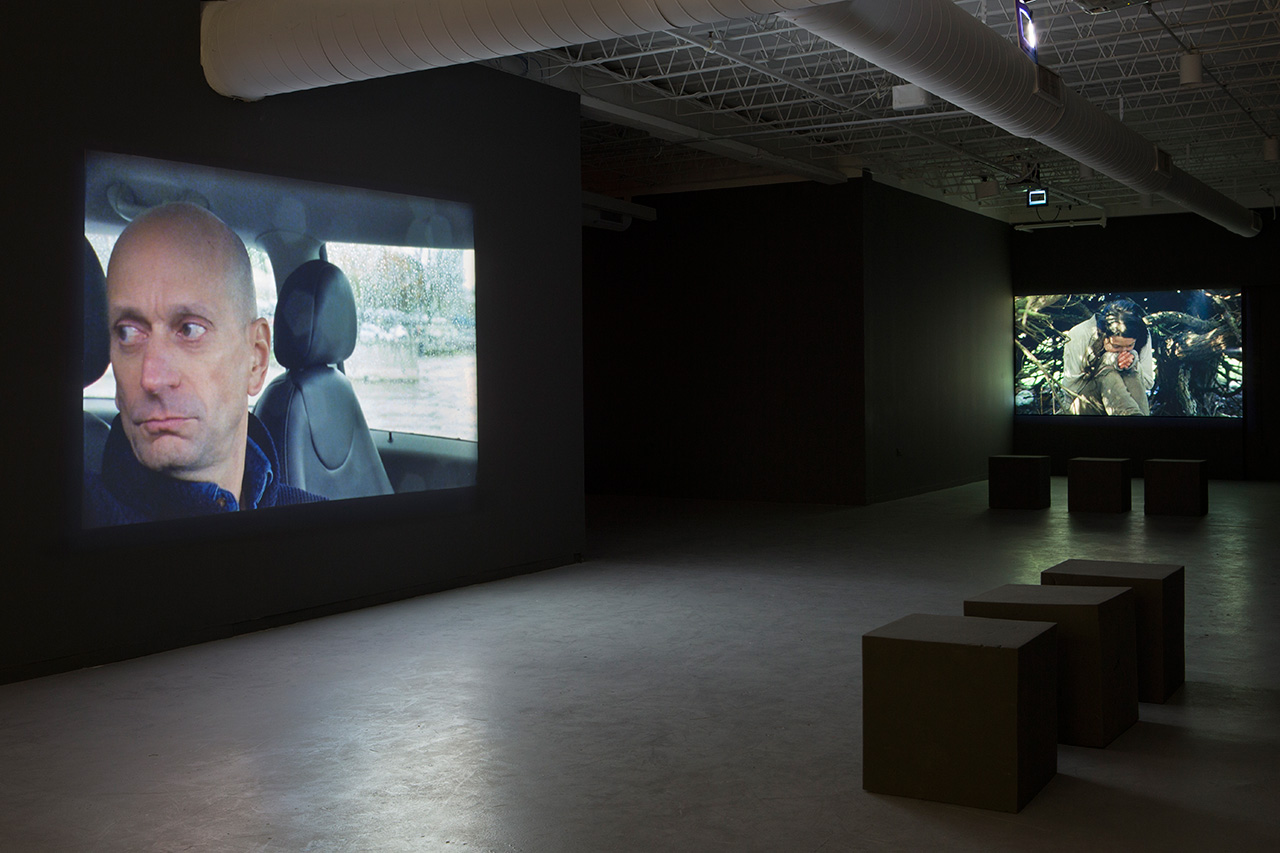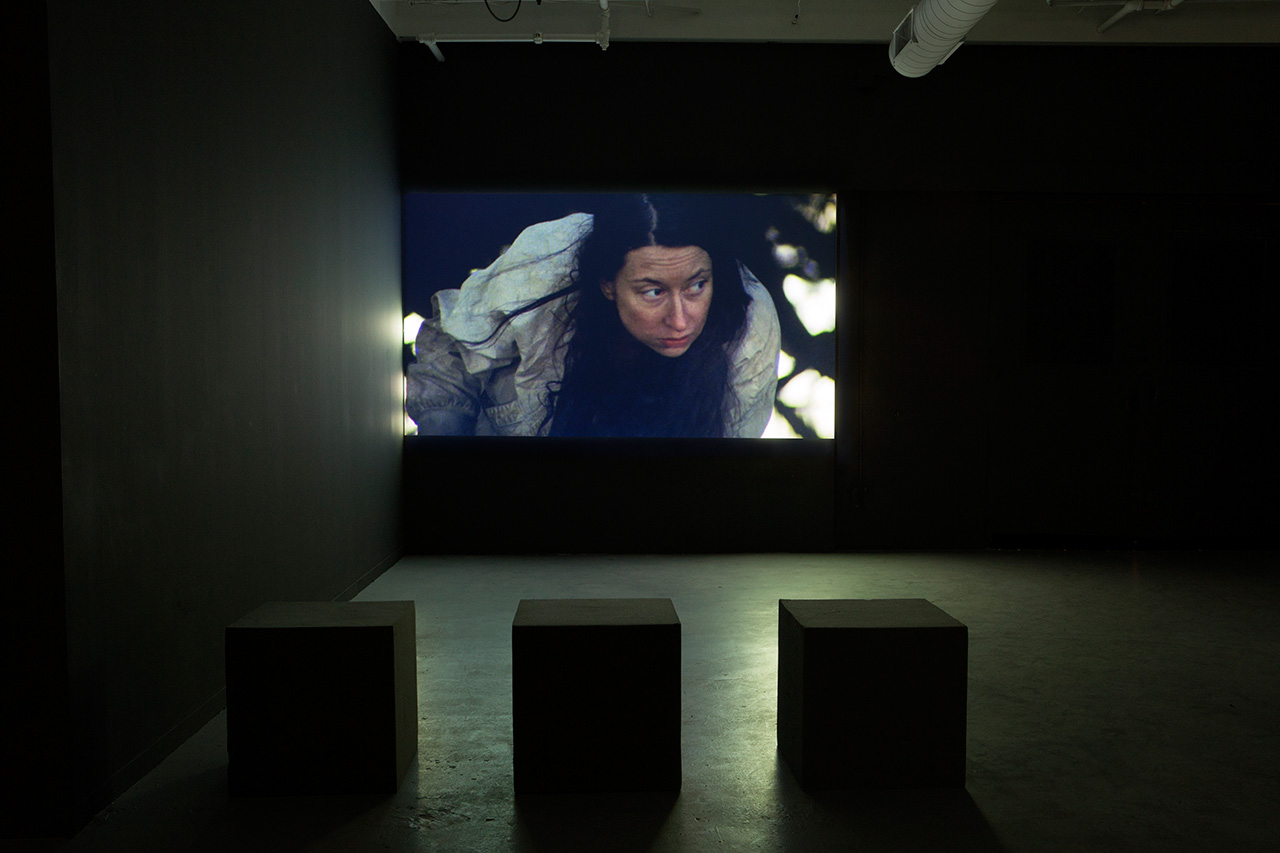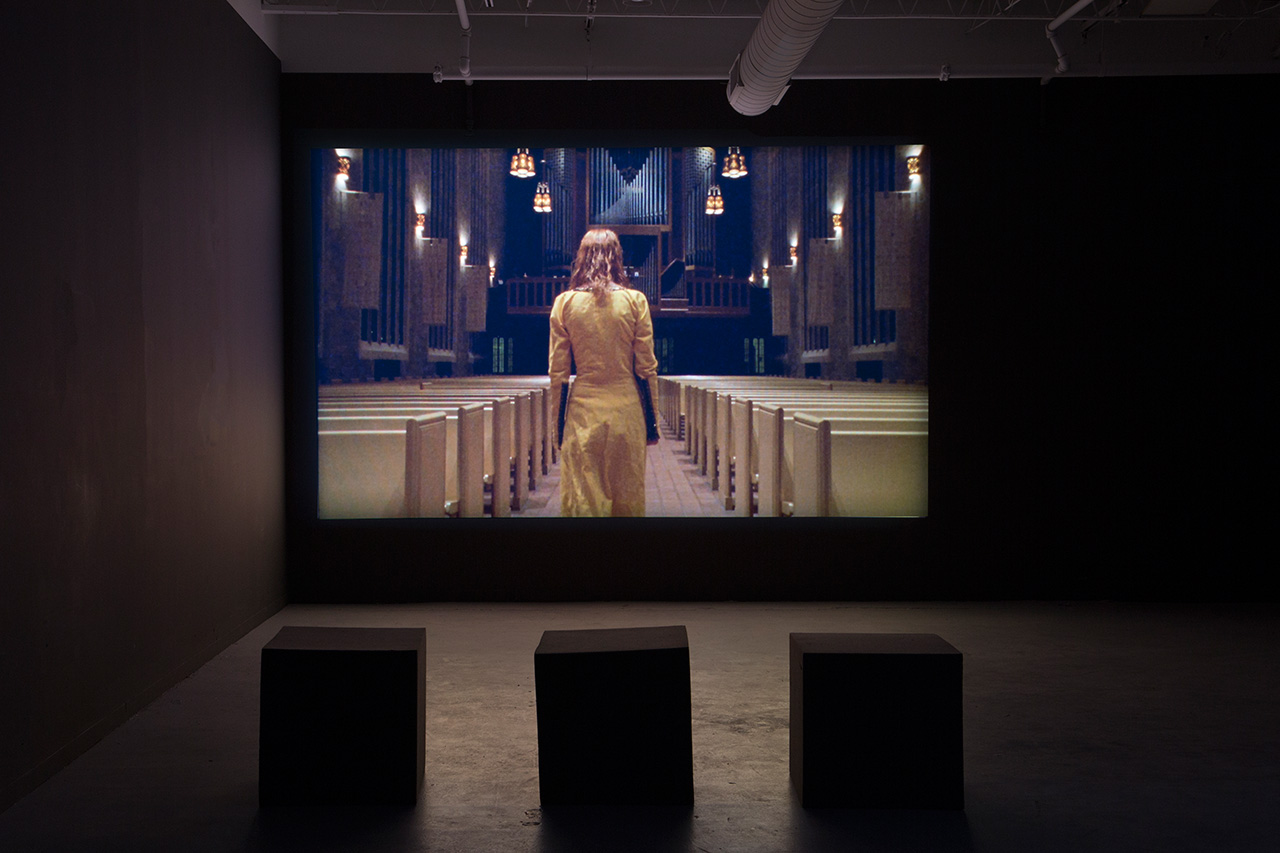 The Latest Sun is Sinking Fast
January 18 – April 19, 2015
Solo Exhibition
Hyde Park Art Center
Chicago
Nanty I, 2015, S16mm film on HD video, 13 mins.
Nanty II, 2015, S16mm film on HD video, 15 mins.
Anthony, 2015, S16mm film on HD video, 9.5 mins.
Jed, 2015, S16mm film on HD video, 12 mins.
Bass takes over the upstairs Kanter-McCormick Gallery at the Art Center, expanding the territory of her gothic world in a new work The Latest Sun is Sinking Fast, an immersive, multi-channel installation incorporating 16mm film/video, sound, architecture, and featuring performances by Sarah Stambaugh, Bryan Saner, and Matthew Goulish.
The solo exhibition features a spatial narrative installation that delves, through movement, texture, sound, and gesture, into the psychology of a recurring figure in Bass' previous films; while also introducing two new characters, blending the past into the present. Bass has designed the installation by altering the gallery, leading the viewer through a evocative memory of place, embedding us in a timeless society of lost souls in a haunted landscape.   -Allison Peters Quinn, Exhibition Director, Hyde Park Art Center
Read Exhibition Essay by Karsten Lund, Assistant Curator, Renaissance Society.
Best New Video Installation 2015
(Chicago Reader)
"One of the most exciting film events happening in Chicago …
Beautiful, yet vaguely terrifying."
(Time Out Chicago)
"By super-imposing image, sound, and story, Bass spawns sensory pleasures
which guide viewers around the mesmeric space."
(Gapers Block)
Installation photos by Clare Britt
2-channel installation, 2013
Phoebe and Nanty
S16mm and video, 9 mins. / 7 mins.
Outside the Screen
Museum of Contemporary Art Chicago
Single-channel installation, 2013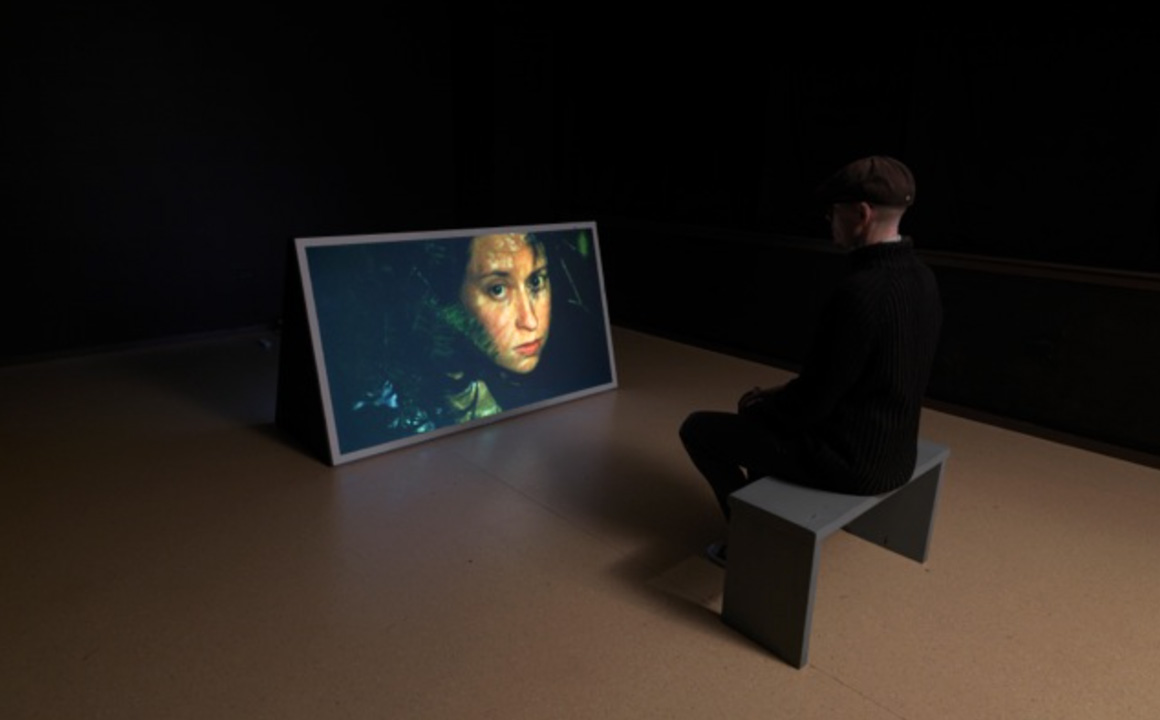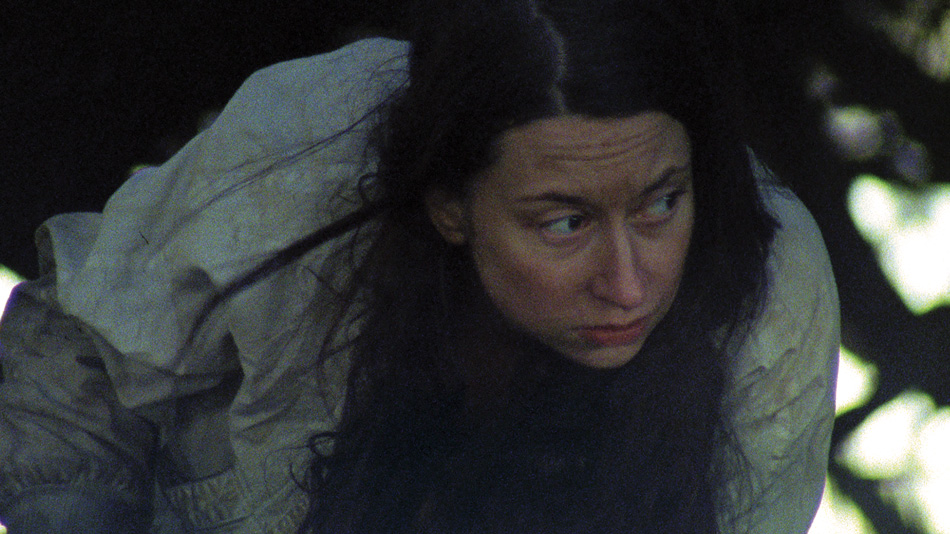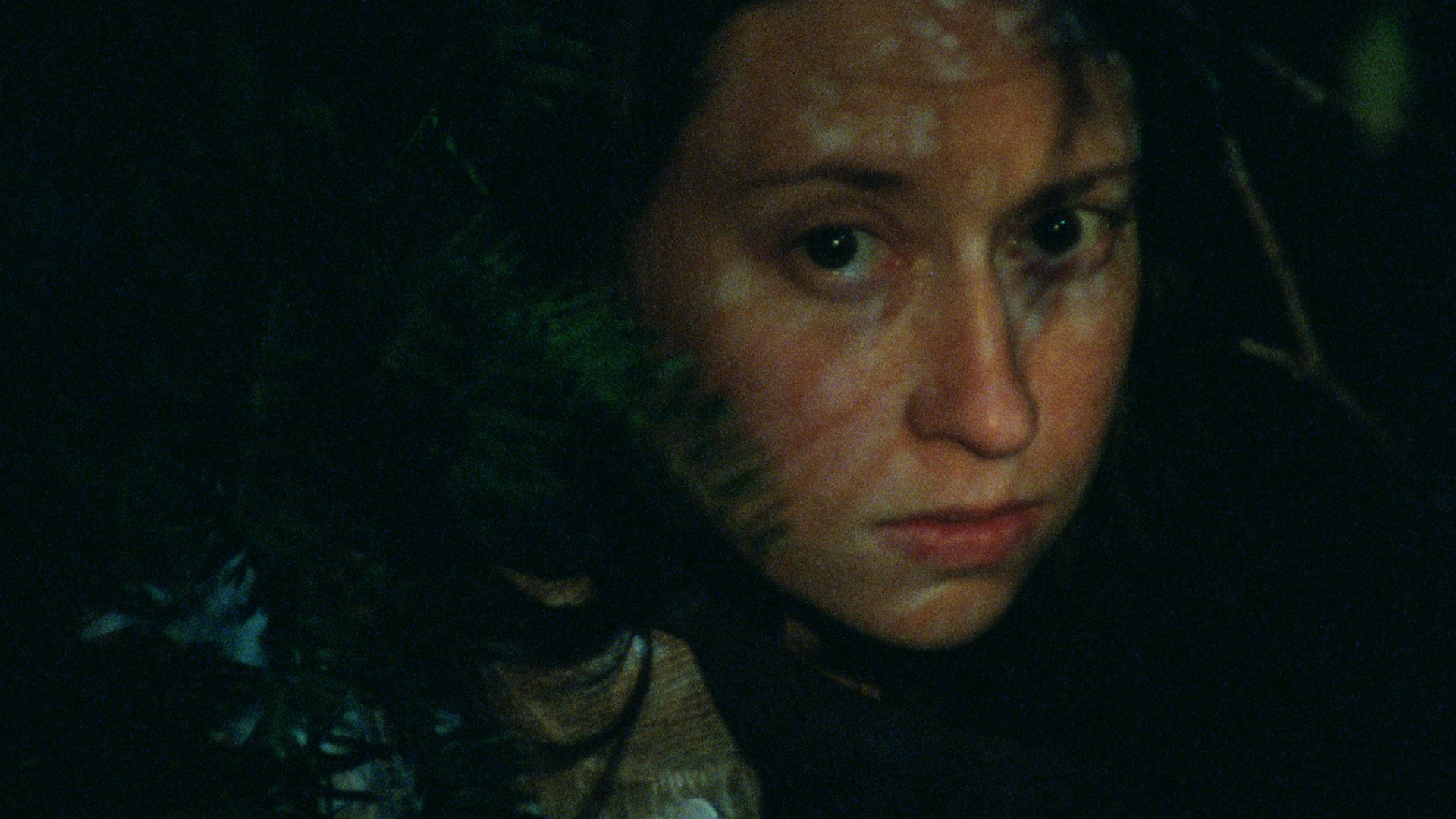 Nanty, S16mm film on HD video,  13 mins.
The Presence of Absence
May 6 – June 2, 2013
Curated by Dave and Debra Tolchinksy
Sponsored by The Contemporary Arts Council
Hairpin Arts Center
"Bass's short film focuses unwaveringly…intimately projected…
A fragmentary character study, intense, repetitive and unguarded."(Lori Waxman, Chicago Tribune)
"A show about invisible forces in the world.
One of the best art gallery shows in Chicago right now." (Jason Foumberg, Chicago Magazine)
"This is a wonderfully odd, powerful, thoughtful show."  (Paul Klein, Huffington Post)
Installation photo by Tom Van Eynde.
This project partially supported by a grant from the Illinois Arts Council, a state agency.