2013 • 2012
An immersive video and audio installation exploring sensory perception, the abstracted road movie, and the nocturnal cinematic landscape.  Featuring David Cook.
"Recommended!" (Time Out Chicago)
"Top 5 art shows to see now" (New City Chicago)
Slider Chamber, 2013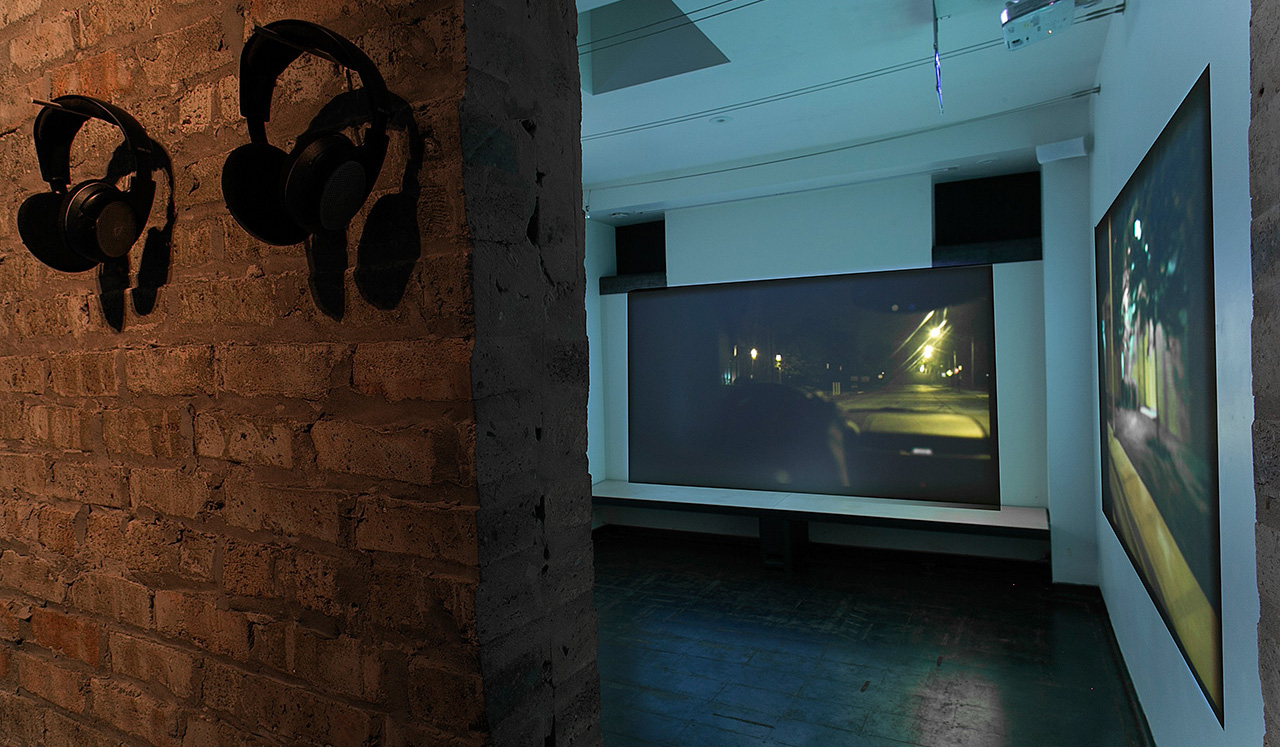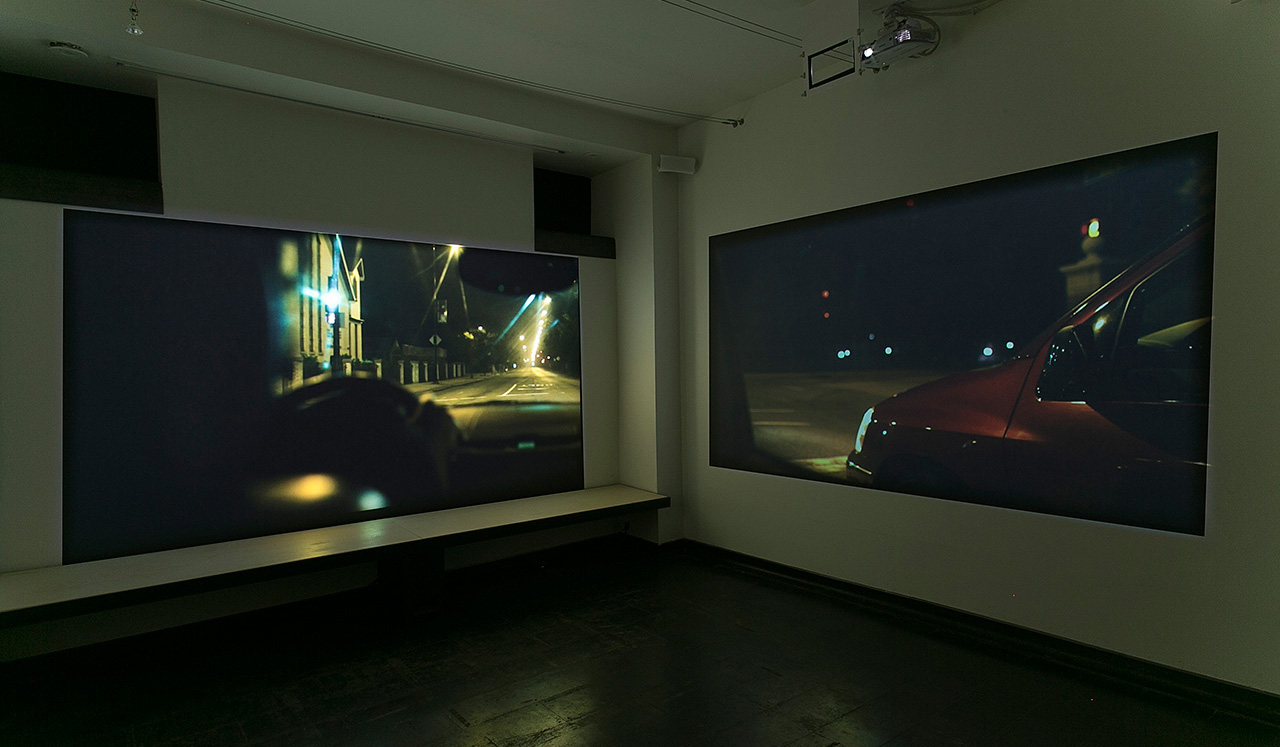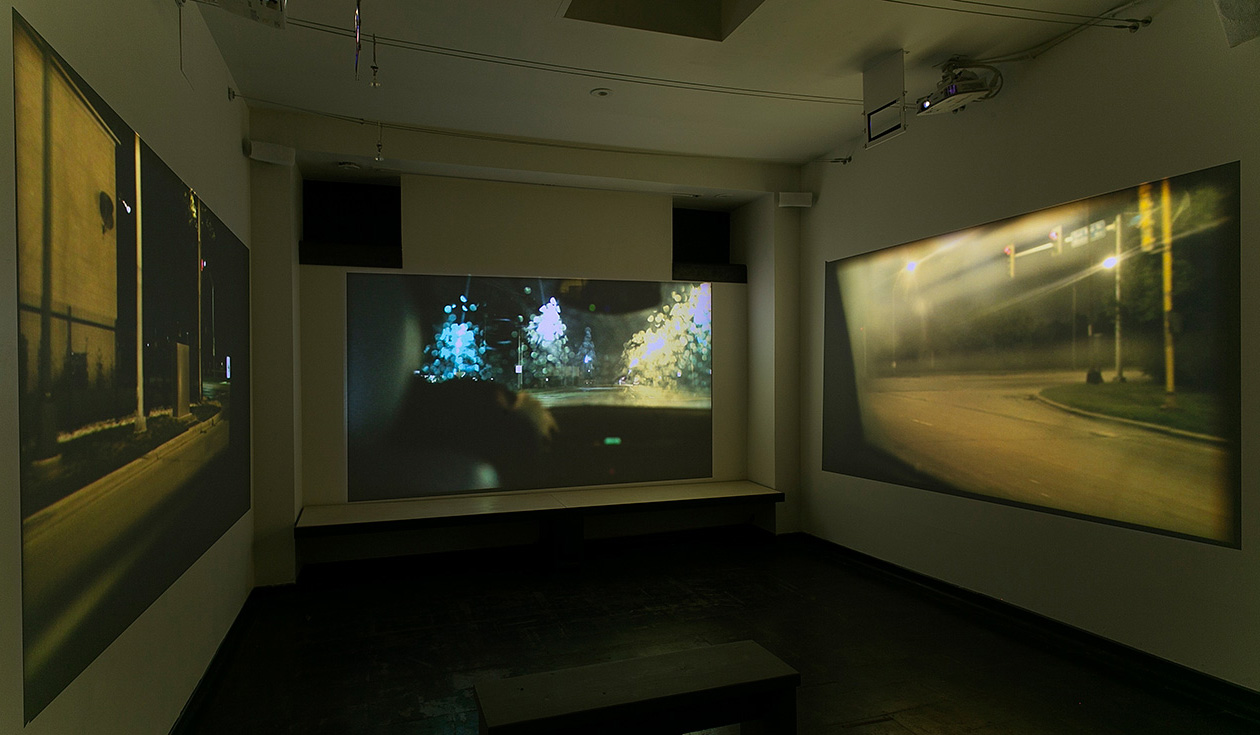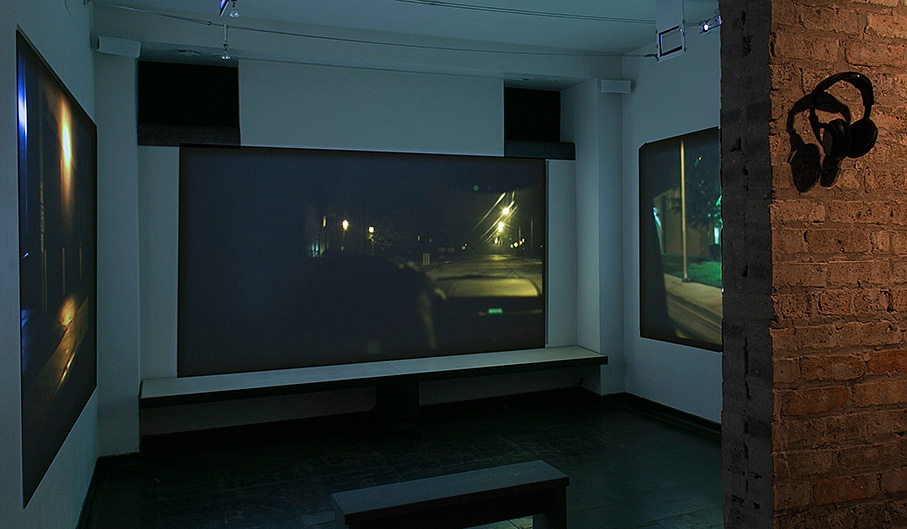 Solo Exhibition
Iceberg Projects
3-channel video, split dual stereo audio for speakers and headphones, 19 mins.
Exhibition essay by Robyn Farrell, Assistant Curator, Department of Contemporary Art, Art Institute of Chicago
Slider, 2012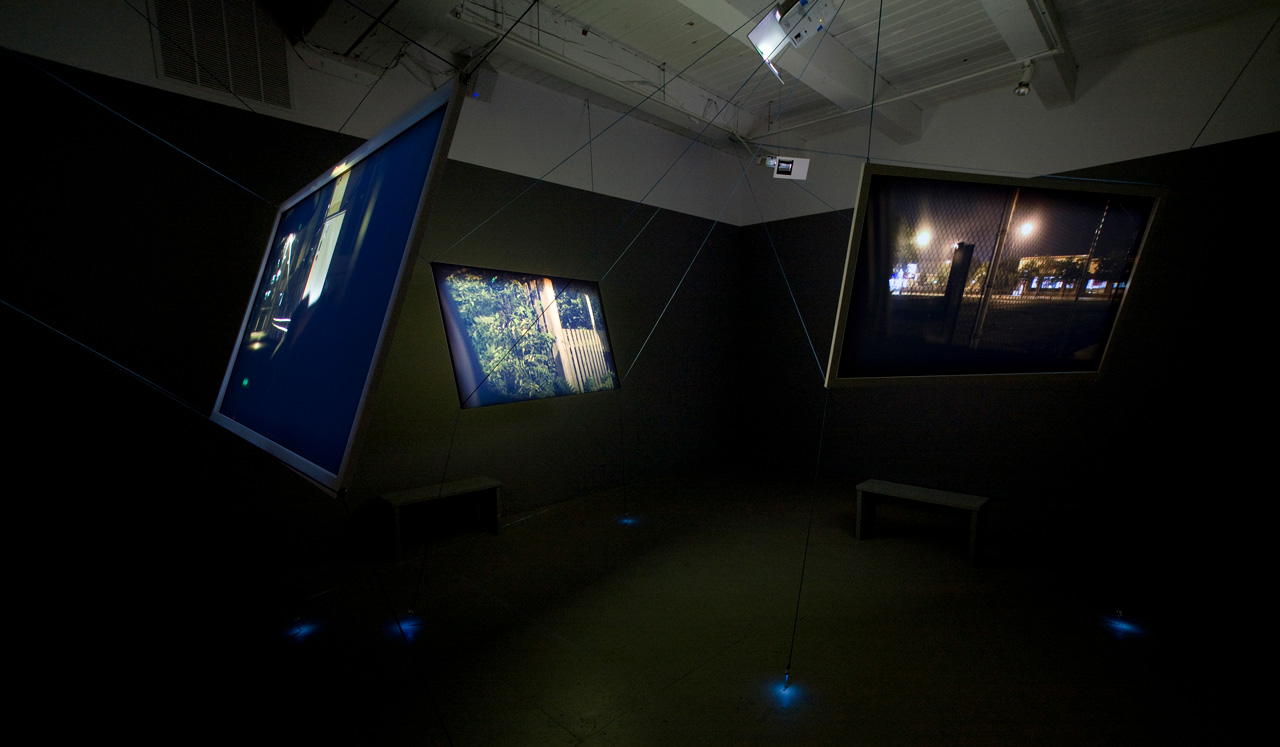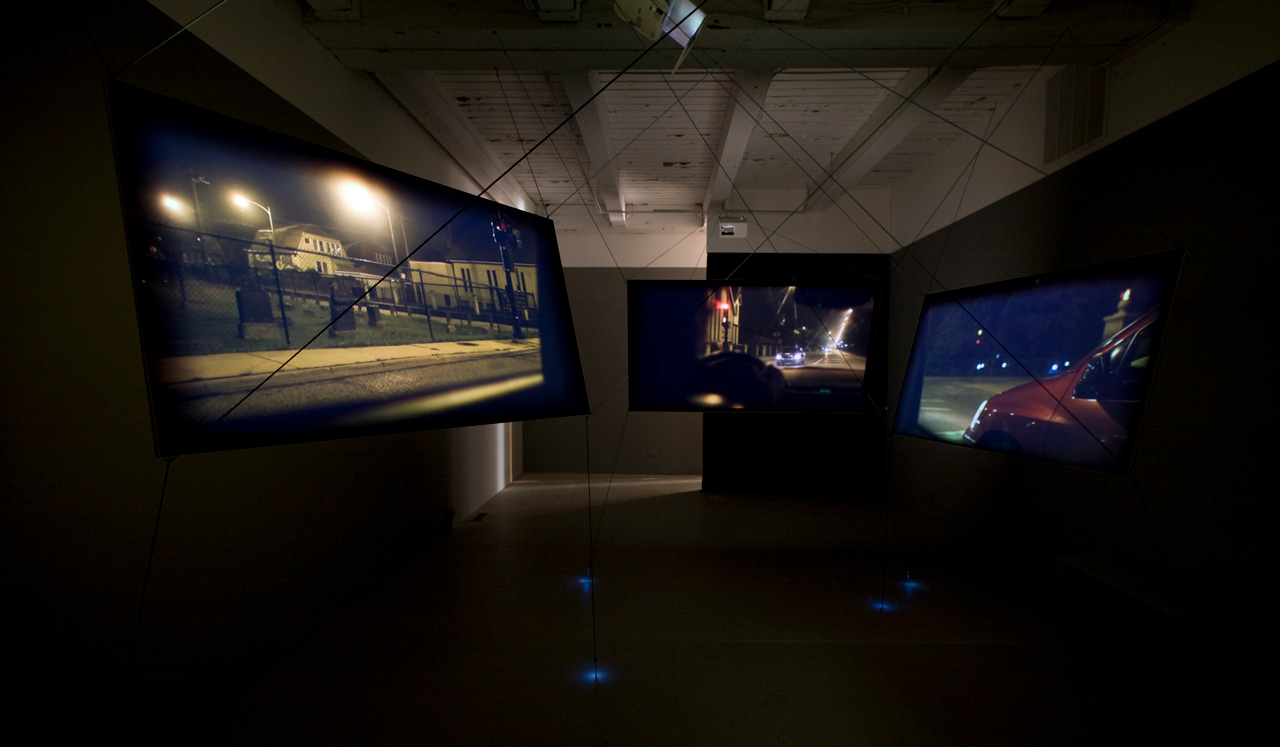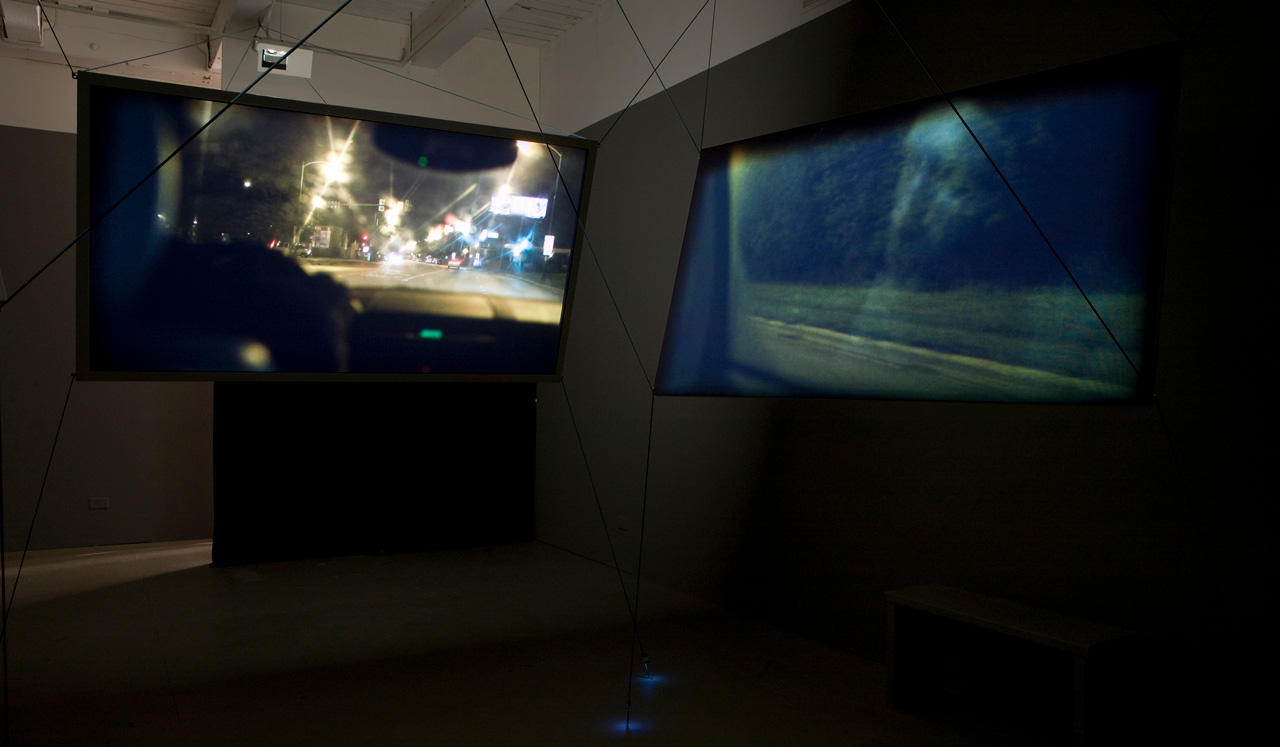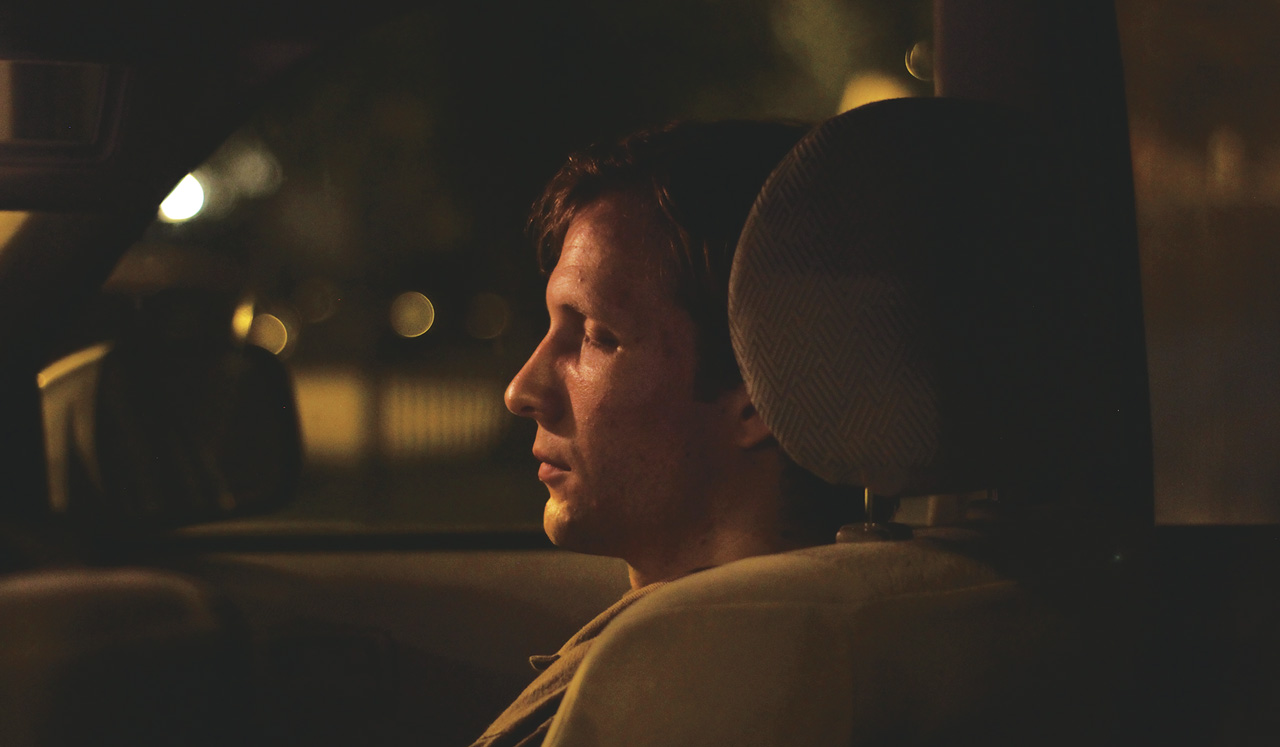 Solo Exhibition
BOLT Project Space
3-channel video, mixed media, 2-channel stereo audio, 19 mins.
Structure design by Leslie Johnson, Lukasz Kowalczyk and Melika Bass
Structure Fabrication by Applied Haptics
All installation photos by Clare Britt